China Office
 Tel:+86-579-87486092
 Fax:+86-579-87486093
 Mobile:+86-15869261059
 Contact : Grace Guo
 Email: sales@kimsfit.net
 Brazil Office
Add: Rua: Hipolito Soares, 158 (near the Avenue do Estado) - Room 39 - Ipiranga - CEP :04201-090 - SP - Brasil.
 Tel: (55-11)3796-7044
 Spain Office
Add: Passatge Angels i Federic 2 46022 Valencia, Spain
 Tel: +34 96 355 50 91
 Fax: +34 96 344 30 38
Online
 Skype

 MSN:
 

Grace Guo
 

Justin Kim
 QQ: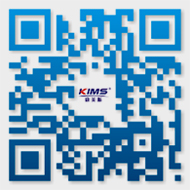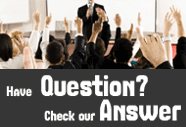 KIMS Industry & Trade Co., Ltd is a professional manufacturer of body-building and healthcare products in China. We provide one-stop OEM/ODM service in the line of Fitness and Vibration Massager machines such as Inversion Table, Exercise Bike, Crazy Fit Massage,Vibration plate, Treadmill and other relative products for global market.
With our 12000 square meters plants, rich manufacturing experience, updated quality control system, outstanding designers and technicians, skilled workers, efficient and integrated supply chain system and low production cost, we can always supply our customers the most competitive prices and highest quality products.
KIMS's mission is to produce great products and provide exceptional service before, during and after the sales to every customer all over the world. We test every product we produce and only supply products that pass our rigorous testing. With that in mind it is our intention to bring you exciting products that will last a lifetime and bring you and your loved customers much enjoyment. It is our intention to bring you the best products, along with the best service at the best prices available.
For all the advantages, any of our products will surely compliment your inventory and will meet your satisfaction. Our slogan is "Light up your life with KIMS". If you are interested in our products, please do not hesitate to contact us.