China Office
 Tel:+86-579-87486092
 Fax:+86-579-87486093
 Mobile:+86-15869261059
 Contact : Grace Guo
 Email: sales@kimsfit.net
 Brazil Office
Add: Rua: Hipolito Soares, 158 (near the Avenue do Estado) - Room 39 - Ipiranga - CEP :04201-090 - SP - Brasil.
 Tel: (55-11)3796-7044
 Spain Office
Add: Passatge Angels i Federic 2 46022 Valencia, Spain
 Tel: +34 96 355 50 91
 Fax: +34 96 344 30 38
Online
 Skype

 MSN:
 

Grace Guo
 

Justin Kim
 QQ: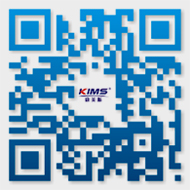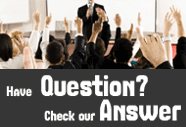 Item No.:
甩脂机
Model No.: KMS002C
-

1000w motor delivers smooth vibra


-

Full-age product to a family


-

Eliminate the unwanted fat


-

Burning calories like 1 hour jogging


-

Every day requires 5 - 10 minutes
Product Features
--Super Fit Massage not only eliminates the unnecessary fat on your body, but can achieve the good health for you.
--It is designed based on the theory of balanced side-moving and amplitude accumulation of sports science can expose your body's fat to exercise in order to consume extra calories, as well as to remove the excess fat.
--Every day requires only 5-10 minutes, the consumed calories equaled to 1 hour of jogging, also equals to burned calories at 30 times running speed.
--With the humanized design and the optionally adjusting on the shaking speed from Level 1 - 30, which is suitable for not only men & women but also children & elderly person to select their favorable shaking speed, it is easy to operate and contains obvious effect, also it will help create the perfect body shape for you.
--Based on the working mode as high-frequency & lower amplitude, it will improve the ability of inflexible walking caused by rheumatism and the unbalanced walking due to the absence of not walking of an elderly person.
--The treatment effect has been accepted by all walks of life that has become a full-age product to a family.
Technical Specifications:
| | |
| --- | --- |
| Maximum power: | 2HP |
| Power consumption: | 300W(Standard); Optional: 500W/1000W |
| Speed range: | 30 levels(Standard) ; optional: 50Levels |
| Amplitude: | 8 degree |
| Frequency: | 0~14 REPS/S |
| User weight capability: | 200kg |
| Assembly dimensions: | L710 x W665 x H1,480mm |
Conveyance:
Carton Dimension:
2 cartons for one set:
1st carton: 760 x 960 x 320mm
2nd carton: 1570 x 575 x 160mm
N.W/数量毛重:
51/57kg
Container Load Quantity:
90 sets/ 20'FCL, 185 sets/40FT, 217 sets/ 40'HQ
description
function
parameter