China Office
 Tel:+86-579-87486092
 Fax:+86-579-87486093
 Mobile:+86-15869261059
 Contact : Grace Guo
 Email: sales@kimsfit.net
 Brazil Office
Add: Rua: Hipolito Soares, 158 (near the Avenue do Estado) - Room 39 - Ipiranga - CEP :04201-090 - SP - Brasil.
 Tel: (55-11)3796-7044
 Spain Office
Add: Passatge Angels i Federic 2 46022 Valencia, Spain
 Tel: +34 96 355 50 91
 Fax: +34 96 344 30 38
Online
 Skype

 MSN:
 

Grace Guo
 

Justin Kim
 QQ: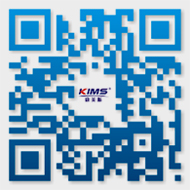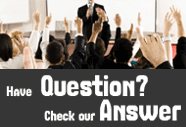 Household fitness equipment skills of choose and buy
(Hits:)
Origin
Author
Add Time2012-07-12
fontSize:
T
|
T
The popularity of the home fitness equipment, more and more people concern on the fitness, fitness improved the people's physical quality, but for a long time, many people do not have enough time to see the gym, and home fitness equipment just but became the choice of consumer!




That as a fitness novice, how to choose and buy fitness equipment? In the process of choose and buy need to consider what problem?


Let the "dynamism" of the mobile force managed to teach you how to correct choice fitness equipment, how to match fitness equipment, let build a small gym!


First: to exercise the first need to clear their exercise the aim is??????? Add muscle or lose weight, reduce weight we corresponding choose some aerobic equipment such as the treadmill, row implement, step machine, a, etc. And to add muscle power equipment such as the choice of shall be abdominal muscle board, comprehensive training device, supine plate, etc. Based on site training has a different choice, here not to list all the consult force the "dynamism" of the mobile online customer service!


The second: consider living environment and living conditions. A suitable for their own family atmosphere and living conditions of fitness equipment, will improve the quality of life. Generally speaking, a single function equipment covers an area of smaller, more features some of the equipment used in the home, some function because of the space restrictions, and can't really play a role; And if covers an area is too large, each time you use all need to install or move, also can greatly reduce the fitness enthusiasm.


Third, fitness equipment price should be moderate. Don't blind worship of foreign brands, the domestic enterprise production product, the price is relatively low, sort is more, these products function also is can completely satisfy the need of exercise, but need to look for the brand, avoid the stronghold goods.


Fourth, fitness equipment after-sales service should pay attention to. Buy equipment also like to buy any other product, do not ignore the problem of after-sales service, especially parts more fitness equipment, more to ask the concrete methods of after-sales service, foreign product ask whether thrusters, whether large equipment on-site.


Relative to the personal use, purpose single exercise, suggestion choice treadmill, a or abdominal muscle board, dumbbell, fitness equipment, if the environment in the home is bigger, can choose a small multi-functional comprehensive strength training device. In order to be able to better achieve fitness results, not only need to consider whether the equipment consistent with their own conditions, consumer is buying fitness equipment should be paid attention to safety equipment, its function sex, and use the difficulty!

keyworks:
Treadmill Manufacturer,Chinese manufacturing Vibration Plate,Chinese manufacturing Crazy Fit Massage,AB Coaster Manufacturer,KIMS Industry & Trade Co., Ltd.,Treadmill Manufacturer,,,,,,,