China Office
 Tel:+86-579-87486092
 Fax:+86-579-87486093
 Mobile:+86-15869261059
 Contact : Grace Guo
 Email: sales@kimsfit.net
 Brazil Office
Add: Rua: Hipolito Soares, 158 (near the Avenue do Estado) - Room 39 - Ipiranga - CEP :04201-090 - SP - Brasil.
 Tel: (55-11)3796-7044
 Spain Office
Add: Passatge Angels i Federic 2 46022 Valencia, Spain
 Tel: +34 96 355 50 91
 Fax: +34 96 344 30 38
Online
 Skype

 MSN:
 

Grace Guo
 

Justin Kim
 QQ: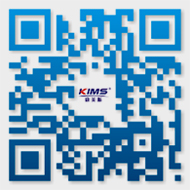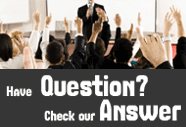 Know fitness equipment and types role
(Hits:)
Origin
Author
Add Time2012-07-12
fontSize:
T
|
T
With the widespread use of fitness equipment, fitness equipment type more and more, today is to understand the present from exercise fitness equipment, fitness equipment can be divided into aerobic exercise equipment and anaerobic exercise equipment two kinds. Aerobic equipment have running machine, elliptical machine, rowing machine, a, mark time machine and so on, the main purpose is to promote the cardiorespiratory function to strengthen the big muscles in the exercise. Anaerobic exercise equipment mainly includes the barbell, dumbbell, strength training devices such as strength training instrument, mainly to exercise the muscle groups, strengthen physical endowment, etc...


With a trained function to distinguish, fitness equipment can be divided into ChanGongNeng and comprehensive multi-function two kinds big. ChanGongNeng devices, commonly used a row implement, a, running machine, beautiful waist machine, etc. Comprehensive multi-function equipment, is common abdominal muscle board, supine board some power equipment.


Common ChanGongNeng fitness machinery and exercise place is as follows:


Row implement is mainly used to enhance the arm strength, the latissimus dorsi and action coordination skills; A like riding a bike, mainly used to enhance your legs, enhance cardiovascular function; Indoor cycling mainly to exercise leg, waist and abdomen muscle and cardiopulmonary function; Beautiful waist machine can be to waist and back for relaxation massage; The elliptical machine smooth and fluent trajectory and patent technology allows the user to cross slope to meet the biomechanics of posture exercise the muscle group, increased the exercise of the diversity and effectiveness. Zero resistance exercise reduce muscle strain occurs.


Running machine is mainly used to exercise leg, buttock, waist and abdomen muscle and heart lungs function. Running a correct function runner movement random outdoor problem, by keeping a certain movement rhythm and intensity, help fitness person in the shortest possible time get the biggest aerobic training. Obviously improve heart function. And because the treadmill is reference human physiology of mechanism design, so the movement by using machine correct the wrong position before running.


And the other fitness different ways, the user can in the AMT fitness sports machine of different sports mode and completely zero impact experience, similar to the stairs, walking, jogging up and run a free conversion. You can pass this instant conversion mode function, adjust your training mode to achieve a specific muscle groups training goal. Visible now running machine human nature to change a design, more and more close to the nature!


Compared with ChanGongNeng fitness equipment, comprehensive multi-function training equipment, generally include KuoXiongQi, pull-ups, supine nominate, sit-ups and equipment function. KuoXiongQi, pull-ups, supine presses, and is mainly used to exercise power and upper chest big muscle strength; Sit-ups, mainly used to exercise lumbar muscle group, reduce the waist the extra fat; Multi-function equipment such as comprehensive training machine, is strength fitness equipment. Structure is fluent, beautiful modelling, conjunction, cover an area of an area small, the configuration of the various functions through the comprehensive use of training can reach all parts of the body's exercise the effect.
keyworks:
Crazy Fit Massage Manufacturer,Treadmill Manufacturer,Vibration Plate Supplier,AB Coaster Manufacturer,KIMS Industry & Trade Co., Ltd.